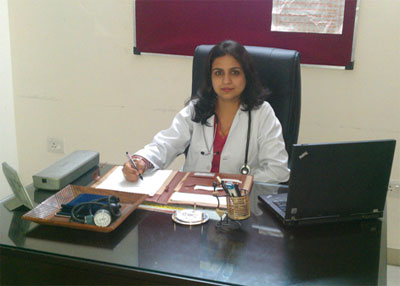 Aurora Homoeo Clinic is run by Dr. Anjali, a dynamic Homoeopathic physician and consultant, currently practicing in Delhi NCR. She has been practicing from last 8 years most recently as Medical officer at Homoeopathic Medical College and Hospital, Chandigarh. Apart from this, she has conducted various seminars related to homoeopathic treatments and the latest developments in homoeopathy. She has also successfully organized medical camps in different parts of the country to treat patients and train people on the various aspects of medical emergencies.

She is vastly experienced and has a remarkable track record in successfully treating various chronic diseases like Hypertension, Diabetes, Obesity, Uterine fibroids, Menopausal problems, Osteoarthritis, Renal problems, Skin problems etc.

Dr. Anjali obtained her Bachelor of Homoeopathy, Medicine and Surgery (B.H.M.S.) from one of the best institutes in India, Homoeopathic Medical College and Hospital, Chandigarh.

She is very passionate about her work and strives hard to provide proper care and treatment to her patients. Her exemplary hard work, sincerity, professional commitment and dedication are ensured when helping her patients return to the joy of vibrant, healthy living.